Make Christmas dreams come true this December with FOPE's range of beautiful contemporary jewellery.
Glittering Gifts with FOPE
Born in Vicenza in 1929, FOPE's story began when Umberto Cazzola opened his first goldsmith's workshop in the Italian city. He then passed on his savoir faire to his son Odino, who in turn pioneered the flexible gold jewellery that the brand has become renowned for.
In the 1980s the third generation of the family, Umberto and his sister Ines, transformed the family business by investing extensively in research and new technologies, experimenting with new techniques to create the exquisite jewellery FOPE is known for today. Over the years, the jewellery house has become a by-word for Italian luxury, design and innovation.
Some twenty years ago, FOPE introduced a ground-breaking invention, Flex'it (for which it has the worldwide patent), which consists of tiny gold springs placed within an 18ct gold mesh. This ingenious invention makes the gold chain flexible yet strong, elegant and super comfortable to wear, without the need for clasps on the bracelets. This concept of elegantly designed, tactile jewellery that hugs the wearer and is comfortable to wear all day has given rise to FOPE's hashtag, #EverydayLuxury.
With unisex designs for all tastes and styles, from modern minimalism to statement luxury, FOPE has the perfect Christmas gifts this festive season. And whether you're shopping for a surprise present or browsing for yourself, pop into the brand's flagship London store at 1A Old Bond Street to see the whole collection.
For modern minimalism fans: Aria necklaces and earrings
New for 2022 is the exquisite Aria collection of necklaces and earrings, made from an innovative new delicate gold mesh chain. Slim, smooth and effortless to wear, the unisex chains are designed to mix and match across the three gold colourways, and are finished with simple gold cylinders set with white or black diamonds. The style is available in two lengths and as a lariat design, plus as earrings. From £1,680,
For statement simplicity: Must-Have Flex'it bracelets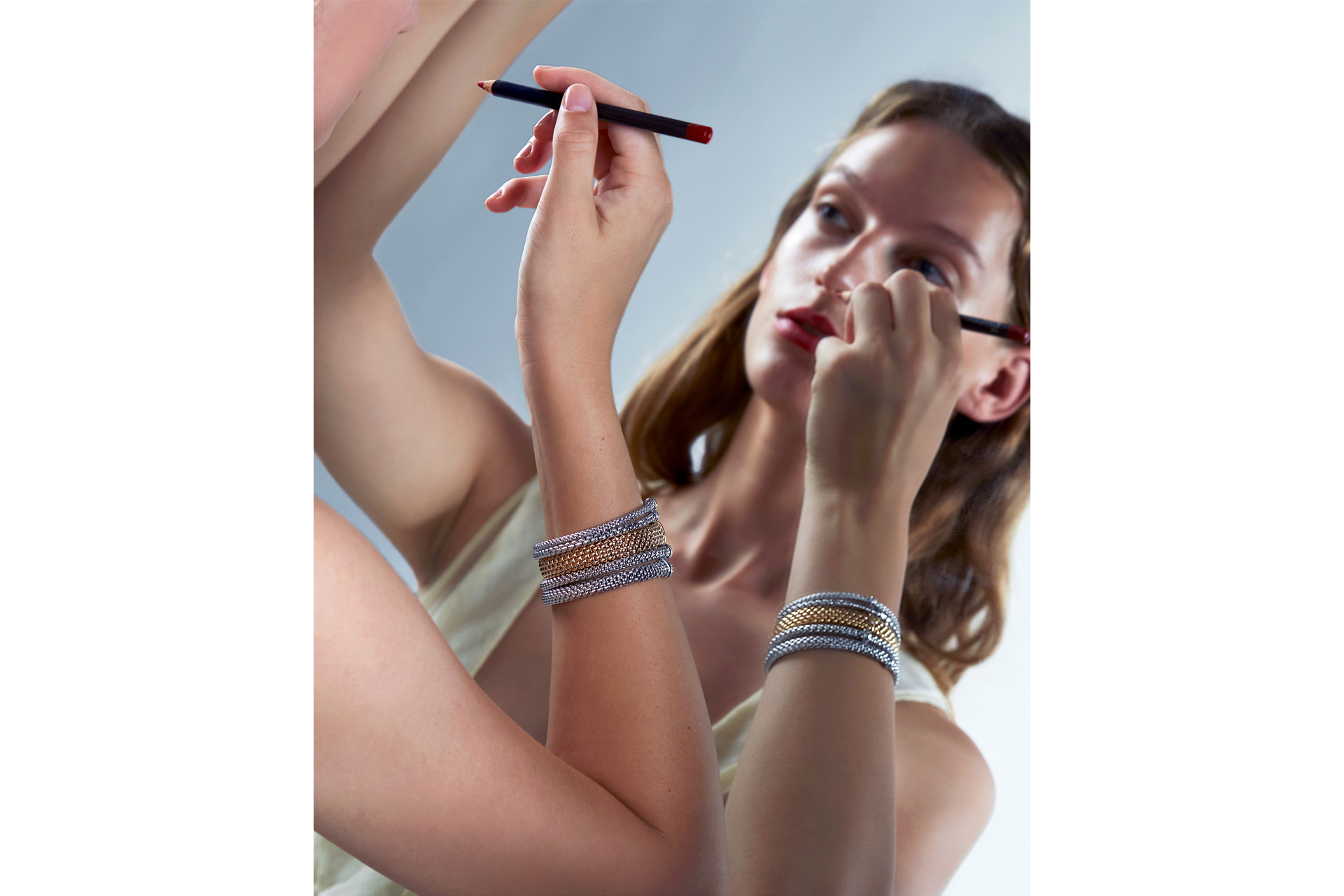 Also just-arrived for Christmas 2022 are FOPE's new Must-Have Flex'it bracelets, a contemporary redesign of the brand's signature stretchable 18ct gold bracelets. Available in a choice of widths – from sleek to statement – the plain gold rondel of the original iconic bracelet now comes embellished with a single white or black diamond set in the logo. From £2,030, 
For timelessness with a twist: Essentials bicolour rings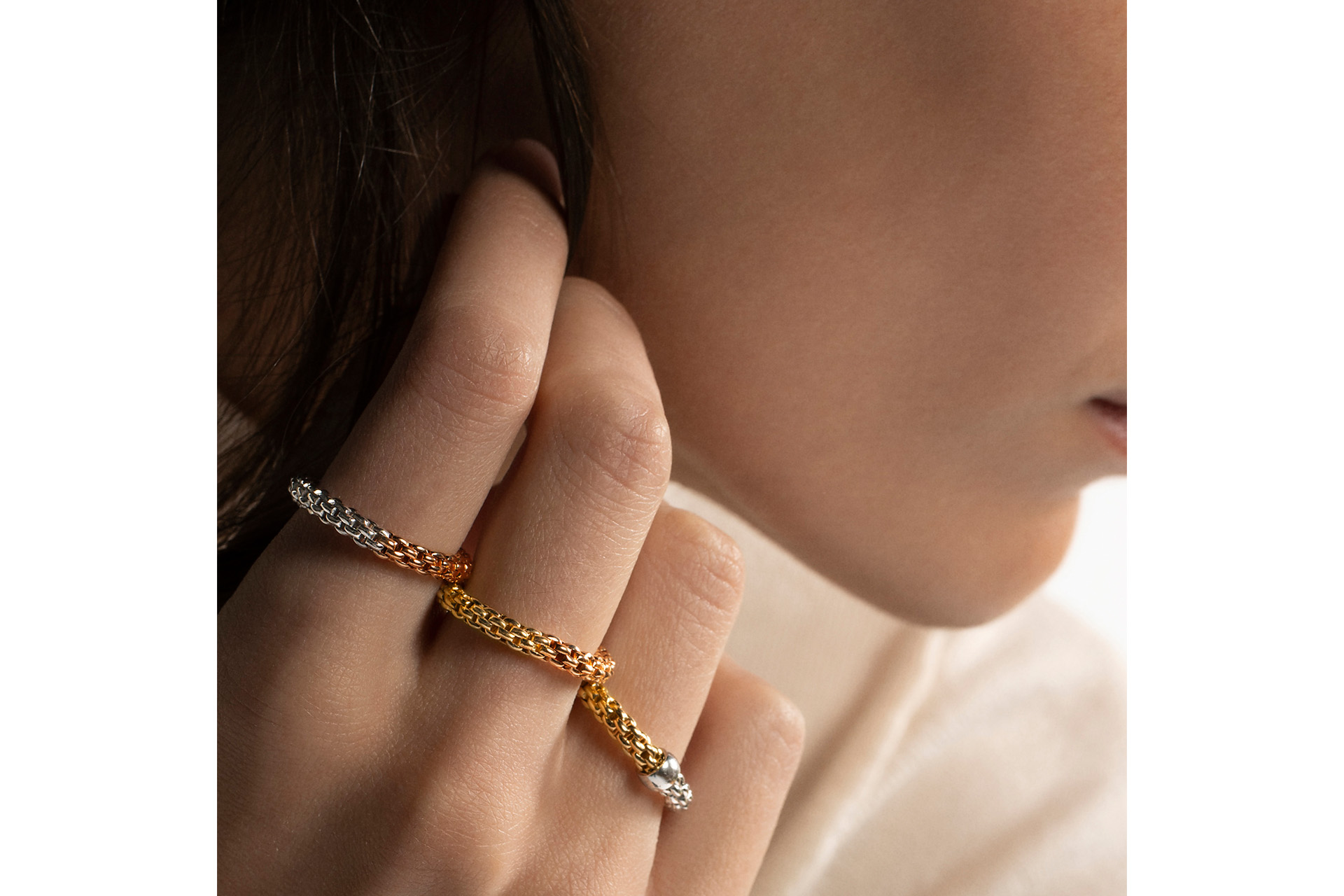 The 2022 collection also includes Essentials, a range of 18ct gold Flex'it rings and earrings inspired by the brand's classic Novecento mesh chain. Star of the collection are the bi-colour rings, available in contrasting pairings of white and yellow gold, yellow and white gold or yellow and rose gold. Subtle and chic, with a modern sense of playfulness. From £830, 
For making an entrance: Luna bracelets and necklaces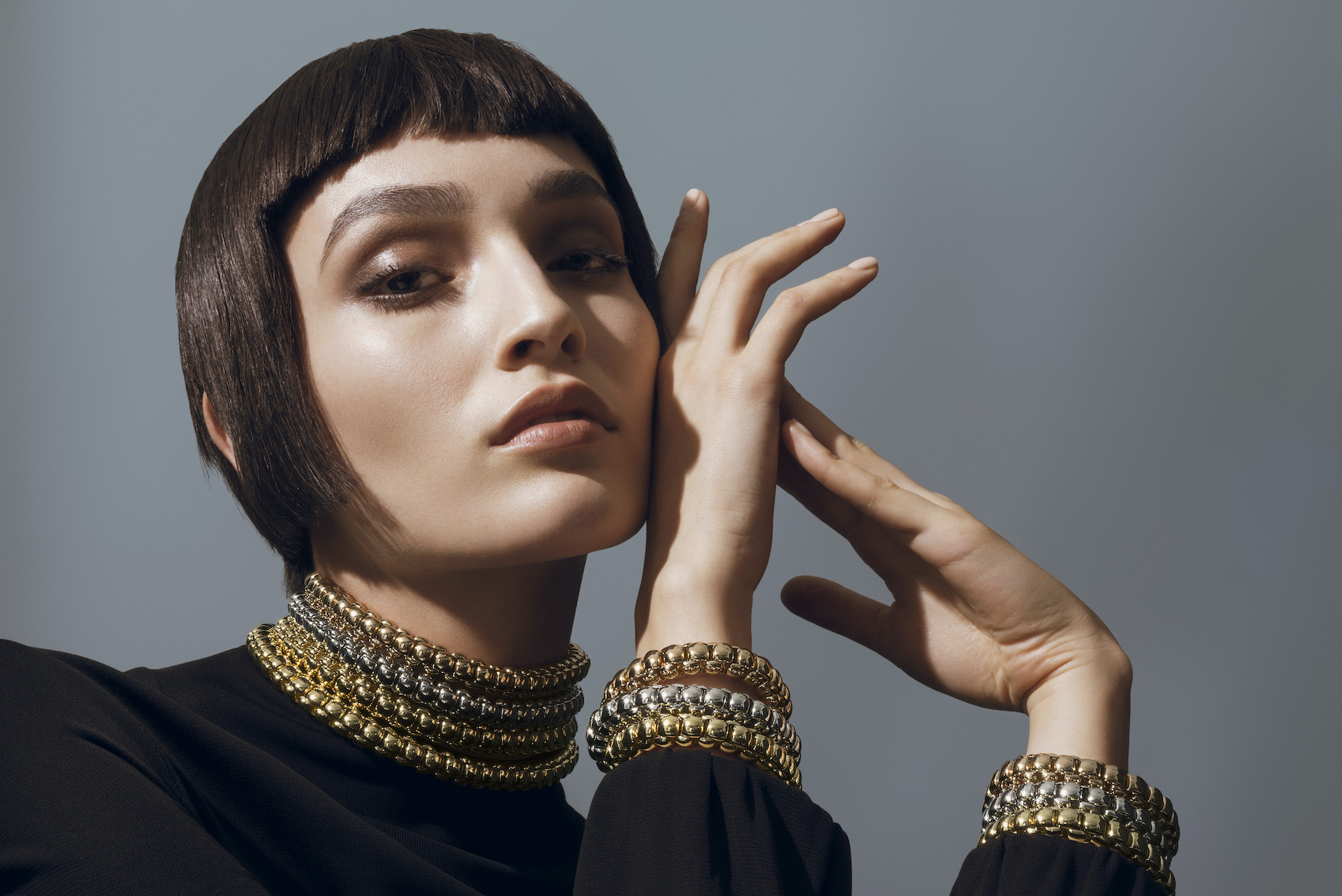 For a Christmas to remember, there's always the Luna collection, featuring statement necklaces, chokers and bracelets made from a contemporary chunky mesh chain – an upsized take on the brand's signature flexible gold links. Perfect for those looking to make an entrance this festive season and beyond. From £7,860, 
SHOP FOPE