It's the season of feasting and festivities, but being the perfect host is no mean feat. If you're planning a big festive meal this Christmas, finding flawless wine pairings for every course is about to get easier. We've teamed up with the experts at Penfolds, who have given us their guide to choosing the top tipple for six crowd-pleasing dishes. Cheers! 
The Christmas Dining Wine Pairing Guide
Which Wine Pairs Best With… Turkey?
'If you're having a classic turkey roast, Penfolds Bin 311 Chardonnay will complement this white meat. A cutting-edge, cool-climate chardonnay with a persistent citrus line, framed by white stone fruits, it is deliciously creamy and soft, with great structure that will allow it to stand its own against any stronger, richer flavours on the plate. Available from Berry Bros & Rudd or in a stylish gift box in selected Majestic stores now'
Smoked salmon
'A contemporary style Chardonnay, Penfolds Max's Chardonnay is a perfect match to classic canapés, such as smoked salmon blinis. Fresh, finely structured and approachable, delivering vibrant and pure fruit flavours balanced by bright, crisp natural acidity and complexity afforded from time in barrel, this is a delightful wine with which to start your festive feast.'
Goose
'Goose offers a richer meat in comparison to a traditional turkey for the festive table so we'd opt for something robust enough to complement the more complex flavours that has the acidity to also cut through the fat. A Pinot Noir is a great choice – we'd opt for a Penfolds Bin 23. With notes of wild raspberry and Sicilian green olive on the nose, this wine confidently awakens and complexes in the glass.'
Beef
'An outstanding wine of great complexity, Penfolds Bin 389 is a wine that will elevate your festive feasts and is an especially wonderful partner to Kobe beef. It is often referred to as 'Baby Grange' because components of the wine are matured in the same barrels that held the previous vintage of Penfolds most iconic wine, Penfolds Grange. One of Australia's most cellared wines, the most recent vintage of Bin 389 can be enjoyed now or cellared until 2045. Available from Berry Bros & Rudd or in a stylish gift box in selected Majestic stores now.'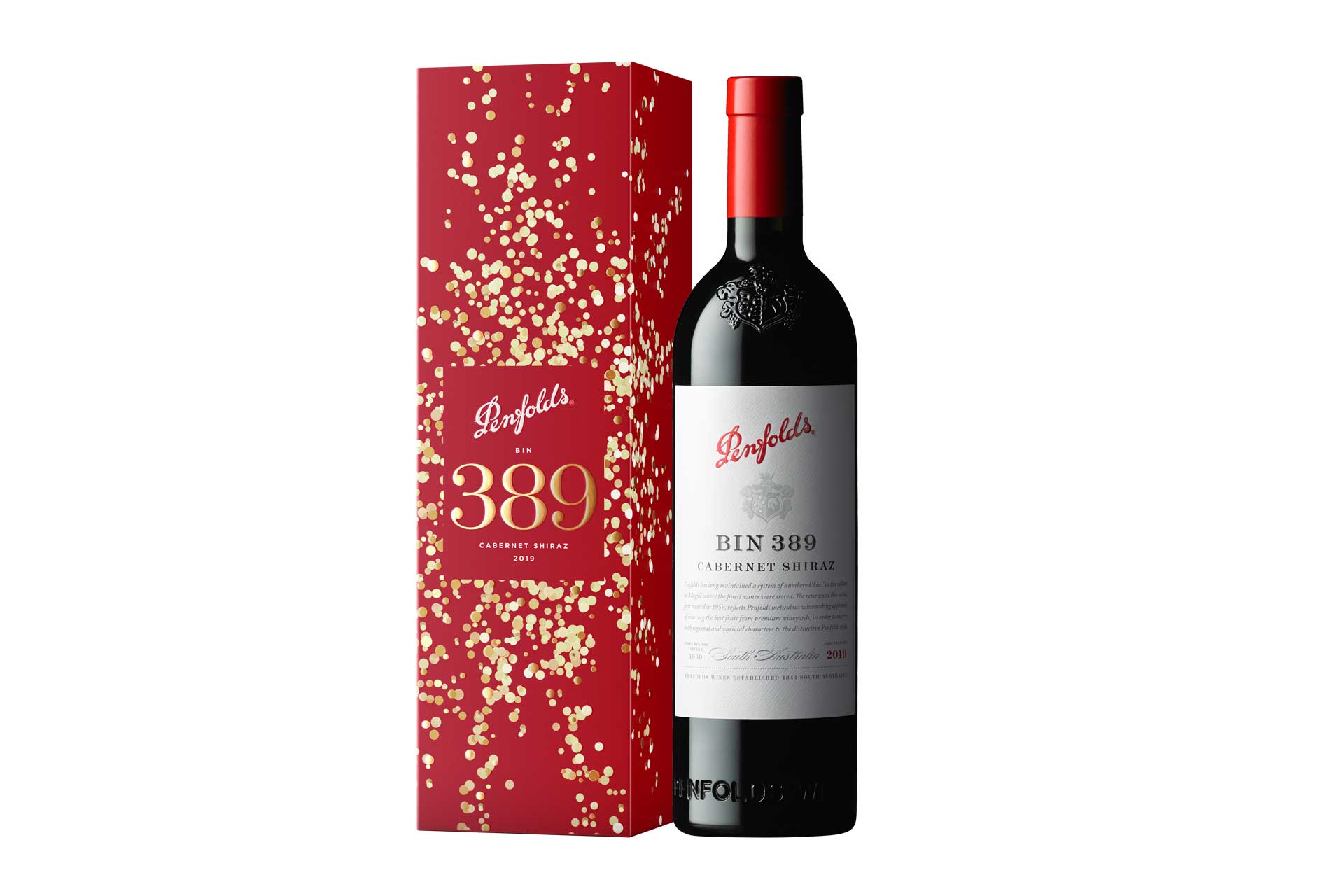 Christmas Pudding & Mince Pies
'Fortified wines are a great match for the rich fruits and cinnamon notes in Christmas pudding and mince pies. Penfolds Father Grand Tawny, a 10 year old, pale amber / tawny colored, fortified wine made from a blend of Shiraz, Mataro, Cabernet Sauvignon and Grenache grapes will make these desserts sing, Father Grand Tawny is an expressive wine – it has a deliciously intense aroma of dried mulberries and sultanas, with notes of treacle, caramel and marmalade, and a long, very sweet and enjoyable finish.'
Cheeseboard
'Aged, fortified wines, such as Penfolds Rare Grandfather Tawny, which is aged for 20 years, work very well with cheese.'
'For soft cheese, a more complex, vintage white wine such as Penfolds Yattarna Chardonnay 2018, with notes of oak, ripe nectarine and peach, is a fine accompaniment to soft cheeses such as goats cheese, brie and camembert.'
We don't know about you, but we'll raise a glass to these mouth-watering suggestions. Find all these and more at instagram.com/penfolds.
SHOP
Looking for the perfect gift? The Penfolds Bin 311 and Bin 389 Christmas gift boxes are available to buy in store at selected Majestic stores.